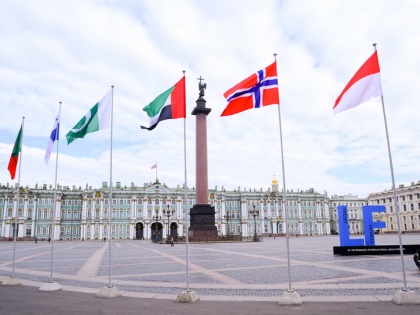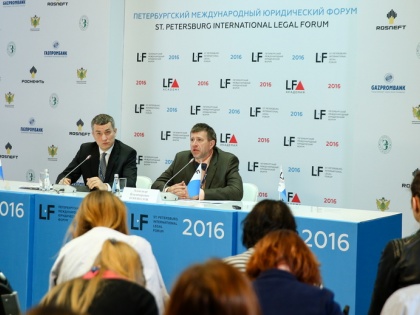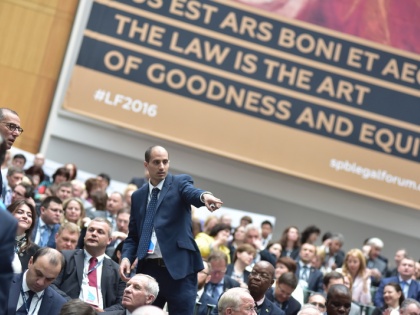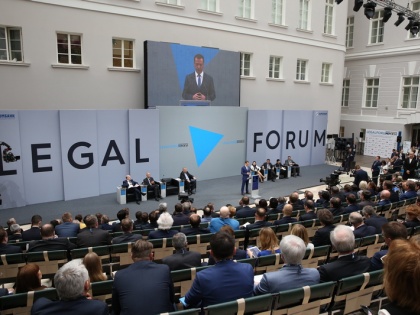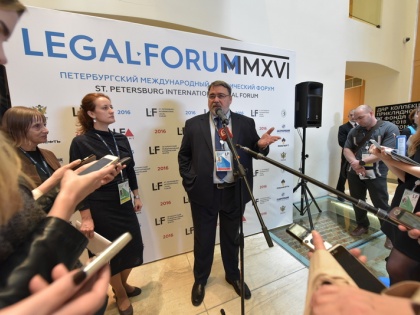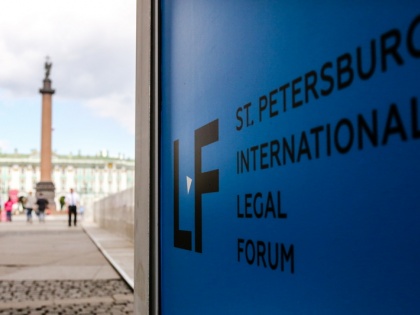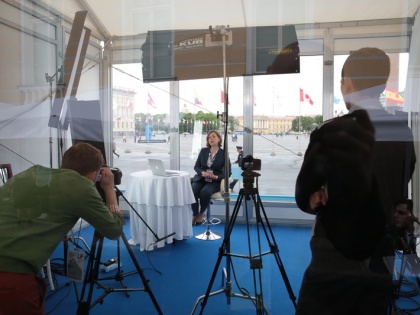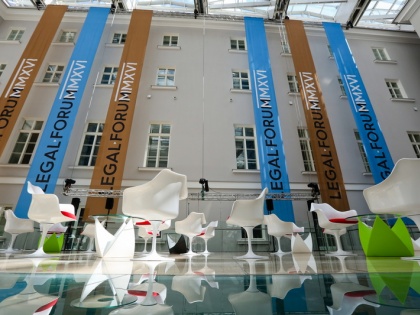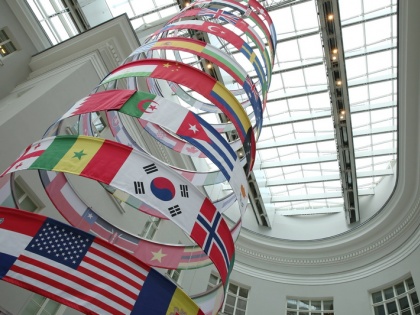 VI St. Petersburg International Legal Forum
On May 18-21, 2016 3750 participants from 77 countries visited the VI St. Petersburg International Legal Forum. Business Programme included Plenary Session and 70 events as discussion sessions, conferences and presentations, where 423 speakers from 44 countries took part. Business programme took place in the Eastern Wing of the General Staff Building, owned by the State Hermitage Museum.
The Forum provided a platform for signing a number of intergovernmental agreements; establishing the Best Legal Research in the Sphere of Private Law International Award; awarding the prize for Contribution to the Development of Legal Integration in the Eurasian Space, as well as presenting Legal Forum Academy educational project – a resource created under the auspices of the Legal Forum for professionals who value their time and are interested in acquiring a unique insight while continuing their current work.
The Forum was observed by more than 400 correspondents, who took part in both business events and in more than 30 press events. All events of the Forum's business programme were transmitted online. More than 77 000 viewers from 58 countries were following the broadcast.
This year's new project is Legal Forum Live, a series of live on-line broadcasts of a number of Forum's sessions in more than 30 cities in Russia and the CIS. This enabled over 2,000 representatives of regional legal community to actively participate in the Forum's discussions.
As always, participants of the Forum enjoyed a diverse cultural programme. Welcome reception started with an opening concert of the State Chamber Orchestra "Moscow Virtuosi" in recently opened Pergamon Hall in the Small Hermitage, guests were also invited for the night tour to the Hermitage and for a cocktail. Legal Street Evening held by partners of the Forum again took place in the heart of St. Petersburg. The gala dinner took place in the Small Hermitage.
Forum video reports:
The St. Petersburg International Legal Forum is the first and only platform of its kind for discussing the most pressing current legal issues relating to worldwide social and economic challenges. The Forum's primary mission is to promote ideas for modernizing the law in response to global changes.
Ministers of Justice, Chairmen of Supreme Courts, General Secretaries of international organizations, in-house attorneys of leading companies and other members of the international legal community participate in the Forum every year.