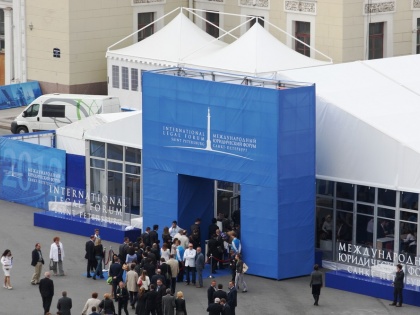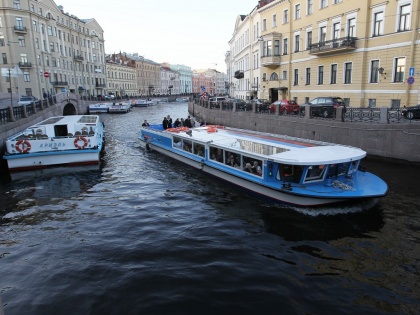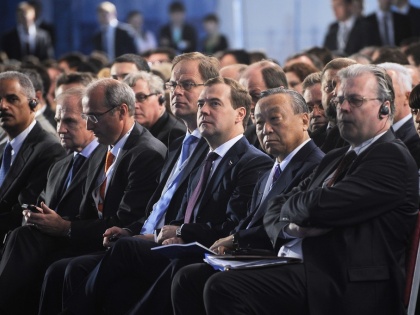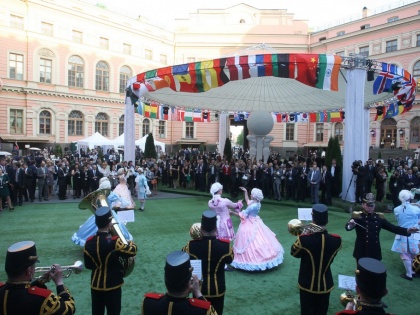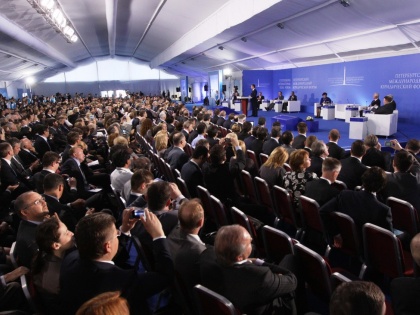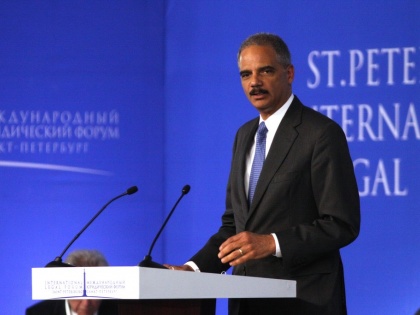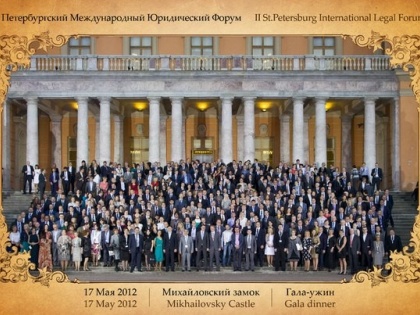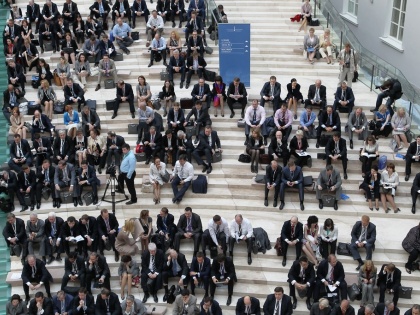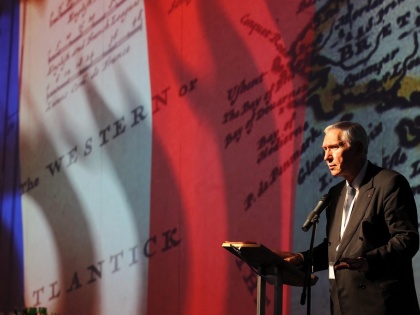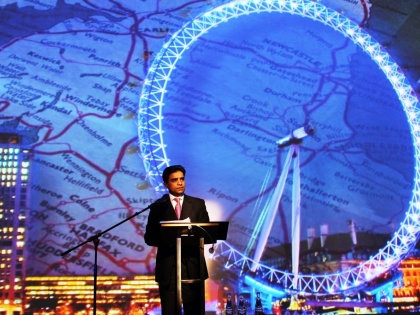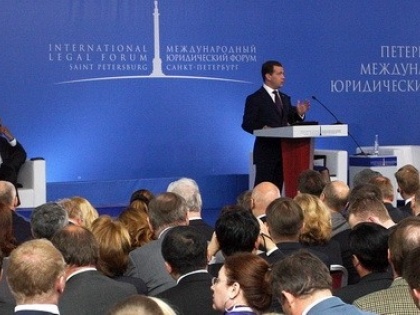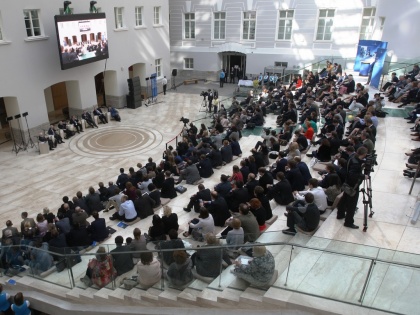 II St. Petersburg International Legal Forum
The 2012 Forum was held on May 16-19, 2012 and attended by over 2000 delegates from 51 countries, including 25 official delegations.  The Forum included a Plenary Session and 38 discussion sessions. The event was held in the East Wing of the General Staff Building and in a purpose-built pavilion in Palace Square – in the very heart of St. Petersburg.
As part of the cultural programme the delegates were invited to the concert of Denis Matsuev and the ballet by Ulyana Lopatkina, staged exclusively for the attendees of the Forum, in the Mikhailovsky theatre; the festive Gala Dinner took place in the in Mikhaylovsky Castle.
St. Petersburg International Legal Forum is the first and only platform of its kind for discussing the most pressing current legal issues relating to worldwide social and economic challenges. The Forum's primary mission is to promote ideas for modernizing the law in response to global changes.
Ministers of Justice, Chairmen of Supreme Courts, General Secretaries of international organizations, in-house attorneys of leading companies and other members of the international legal community participate in the Forum every year.