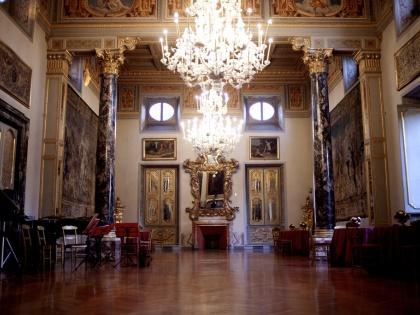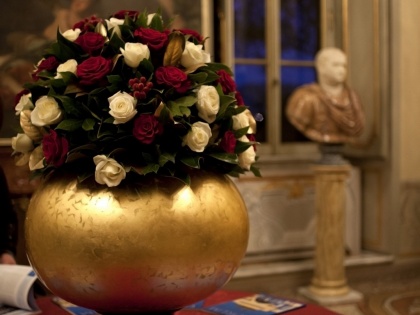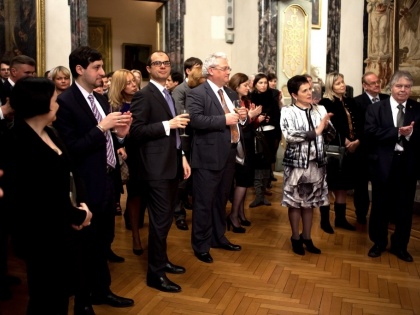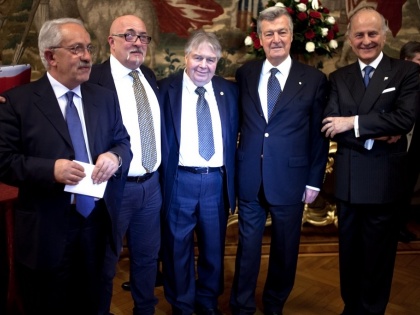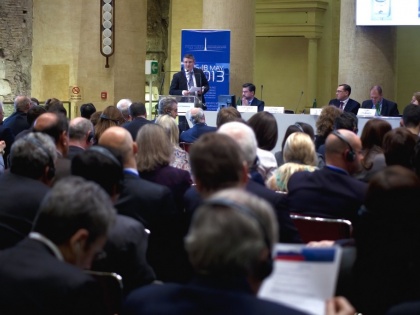 Guest Conference under the auspices of the SPBILF in Rome
Guest conference under the auspices of the St. Petersburg International Legal Forum in Italy took place on March 22, 2013. The issues of economics and justice in the business medium and of some legal aspects of historical and cultural heritage preservation were put on the agenda. Representatives of government and business circles participated in the event, among them the President of the Institute for International Political Studies Ambassador Giancarlo Aragona; Ambassador Extraordinary and Plenipotentiary of the Italian Republic to the Russian Federation Antonio Zanardi Landi; Minister of Justice of Italy Paola Severino; Vice-president of The Superior Council of Magistracy Michele Vietti; Secretary of state, Deputy Minister of the Ministry of Justice of the Russian Federation Yury Lyubimov.
The Forum's venue was the Conference-hall in the Temple of Hadrian — a sanctuary to the deified Emperor Hadrian founded in the II century AD. Nowadays the Temple's ruins are incorporated into a later building in the Piazza di Pietra.
On the threshold of the Conference on March 21 the Russian-Italian top-level general meetings took place in the heart of the Italian capital. The day was finished with a Reception in the Residence of the Embassy of the Russian Federation in Rome at the villa "Abamelek".