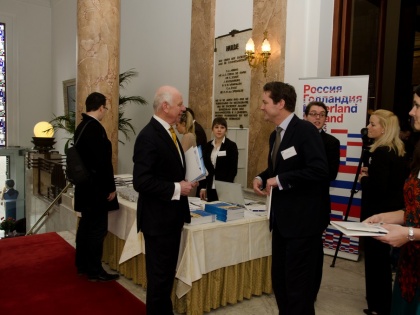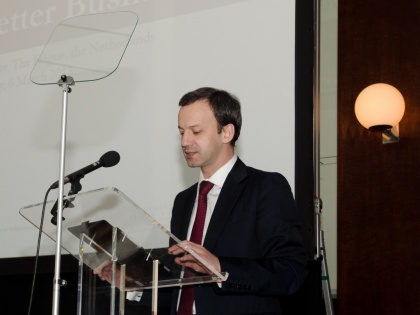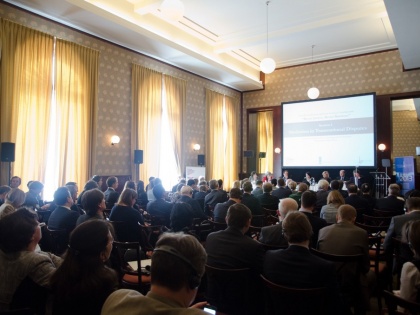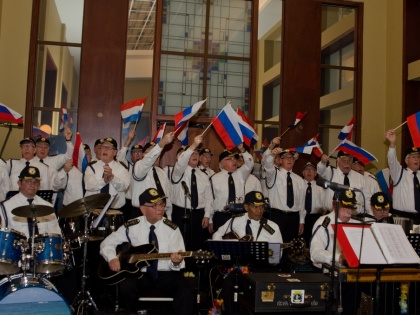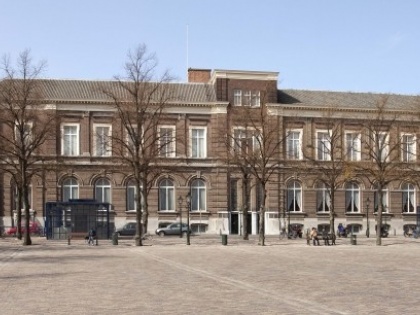 Guest Conference under the auspices of the SPBILF in the Hague
Guest conference under the auspices of the St. Petersburg International Legal Forum in the Netherlands took place in one of the most elite and cult places of the Hague, Litteraire Societeit de Witte,on March 6, 2013. The participants had the opportunity to discuss the most topical issues of mediation, international disputes and Russian-Dutch cooperation. Around 150 representatives of government and business circles participated in the event, among them Ivo Opstelten, Minister of Security and Justice of the Netherlands; Arkadiy Dvorkovich, Vice Prime Minister of the Russian Federation and Chairman of the Russia-Netherlands Bilateral Year; Elena Borisenko, Deputy Minister of Justice of the Russian Federation; Hugo Hans Siblesz, Secretary General of the Permanent Court of Arbitration.
After the end of the Conference the guests were invited to continue the discussions and networking during the Reception held in the Embassy of the Russian Federation.
The interchange of valuable experiences among Russian and Dutch legal experts, as well as the joint assessment of the situation have obviously given a strong impulse to the development of the Dutch-Russian partnership.