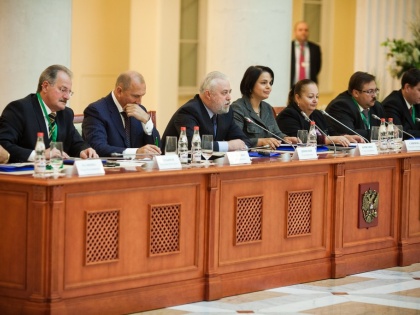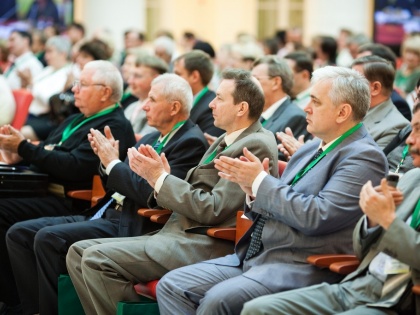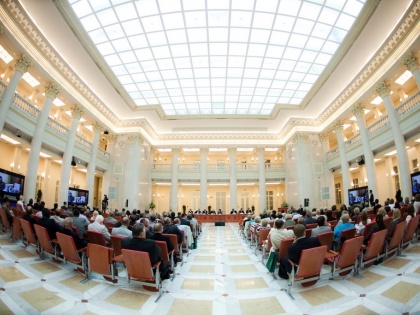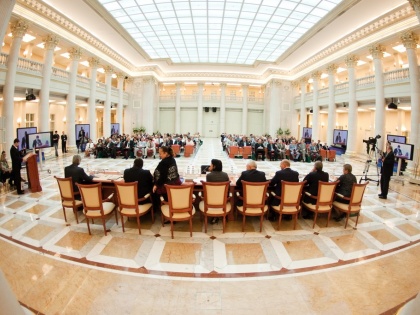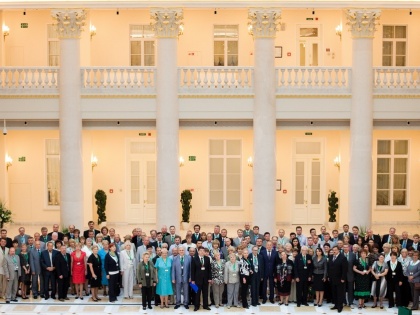 100th Anniversary of the Forensic Expert Institutions of the Ministry of Justice of the Russian Federation
This event celebrated the 100th anniversary of the forensic institutions of the Russian Ministry of Justice and took place on July 19-20, 2012 in St. Petersburg, Russia. It included an extended meeting of the Ministry of Justice's Advisory Council on Forensic Activities in the Boris Yeltsin Presidential Library, attended by over 140 participants. At the meeting departmental awards were conferred on members of the Russian Federal Centre for Forensic Expertise, but the highlight of the event was the release of a multimodal edition with the original and catchy title "Forensics: Reload".
After the official programme the celebrations continued with a varied cultural programme: the guests enjoyed a boat trip along the rivers and canals of St. Petersburg and a conference dinner in the Grand Hotel Europe.